Black Hat SEO is an SEO technique that only an exceptional few knows how to use. This is a practice that increases page rank in search engines by violating its terms of service. This is a questionable type of SEO technique that many are still using despite knowing the risks involved. So the question would now be: Are you willing to risk your business for this?
Black Hat SEO is the type of practice that boosts your site's SERP rankings by using techniques that are against search engine guidelines. Google and Bing's Webmaster Guidelines has openly denounced these Black Hat tactics but many are still using its techniques.
This type of SEO method basically revolves on increasing page ranking and leads without adding value to the users end. Most of the contents found in its site are just fluff, keyword stuffing, automated contents, hidden links or texts, sneaky redirected links, cloaking and doorway pages.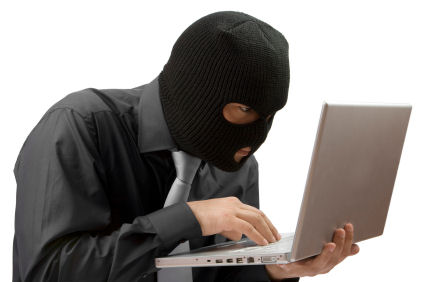 Here are some of the technique that Black Hat SEOs use:
a.) Article Spinning: This is one way to duplicate an article once or twice. It uses a software that changes some of the words to make a 'slightly different' article out of the original one. But the tricky part of this technique is making the content sound 'organic' even with keywords stuffed in it.
b.) Doorway/Gateway Pages: These are intended for search engines and not the user. These are fake pages with contents and greatly optimized for one or two keywords linking to another site or landing page. End users never sees the page as these are automatically directed to that intended page.
c.) Link Farming: FFA (Free for all) pages are all intended to place all links of unrelated sites. This technique runs the risk of getting your site banned and doesn't drive in traffic.
d.) Cloaking: This is a tactic where a content shown in the search engine spider is not similar to that shown to the user browser. This is a deceptive tactic where contents cannot be located because it's in a non-textual container such as a video or Adobe flash component.
e.) Keyword Stuffing: This Black Hat tactic uses a set of keywords stuffed in the head tag page in an attempt to increase ranking. Meta description keyword stuffing is used to describe a certain content off your page. It's composed of 1 to 3 sentences and most of these are stuffed with keywords for optimization purposes.
f.) Affiliate participation without adding value to its content: It still boils down to keyword stuffing found in contents, making it less valuable for the reader. Affiliate sites are designed to give out content of products or services from affiliate networks the site is linked with. But in the case of Black Hat SEO, it focuses on copy-pasting contents to increase ranking.
If you're thinking long-term, credible and income generating, the answer is no. Despite the reviews you may have read about this, Black Hat still remains a high-risk practice that eventually will lead to problems later on for your business. Rather, search for alternatives on how to land better search engine rankings and keep your business afloat.